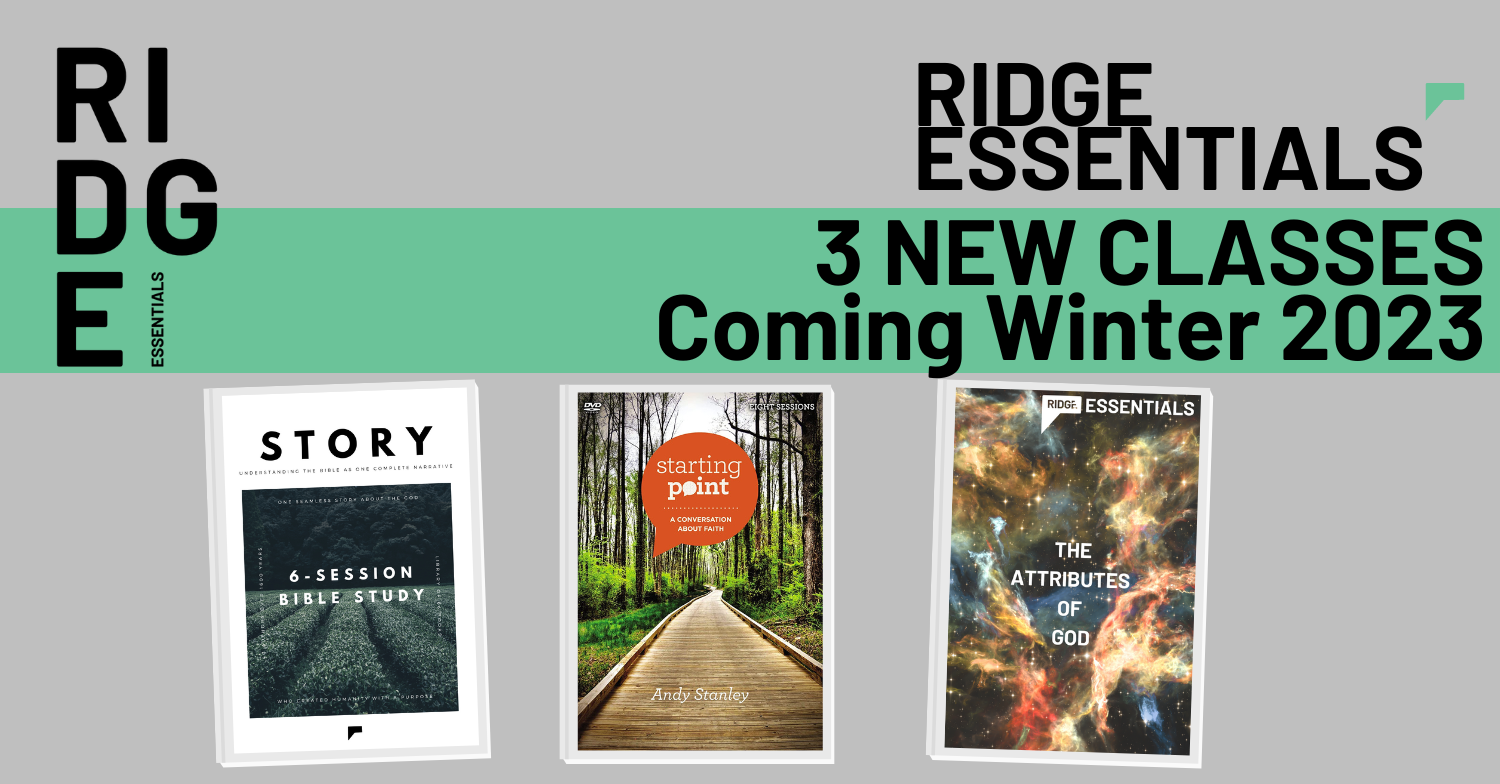 RIDGE Essentials
Upcoming discipleship opportunities to help you grow in your faith.
Story helps you understand the whole narrative of the Bible from Genesis to Revelation. (Video Summary)
The Attributes of God teaches who God is and what makes him unique. (Video Summary)
Starting Point is a safe space to explore faith and ask hard questions. (Video Summary)
For further information, please contact Dayna Olson-Brooks. Otherwise, register for a class using the links above.